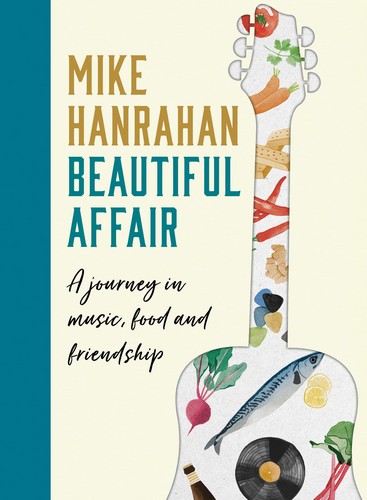 Mike Hanrahan began his professional career as a musician in 1977 with Maura O Connell in a duo called Tumbleweed. In 1980 he joined Stockton's Wing as guitarist, singer and songwriter and recorded the album Take a Chance. Mike wrote all of the songs on Stockton's Wing's ground-breaking and critically-acclaimed album Light in the Western Sky (1984) including hit singles 'Beautiful Affair' and 'Walk Away'. Over the following years Stockton's Wing toured extensively playing at all major European and American Folk Festivals including several appearances on the Guinness festival tour of Australia. In 1988 they played support to Michael Jackson's Cork gigs during his Thriller tour and in 1989 Sammy Davis Junior invited the band to perform at his Lansdowne Road shows in Dublin. In 1990 Stockton's Wing went on location to take part in the Noel Pearson/Jim Sheridan film production of the John B. Keane play 'The Field' which featured Oscar nominee Richard Harris and John Hurt.
Mike Left Stockton's Wing in 1994 to tour with Finbar Furey and pursue a solo career in Europe recording his first album for German label Wundertutte, Someone Like You. Between 1997 and 2006 Mike produced four albums for Ronnie Drew, two with Eleanor Shanley which gave us that iconic duet 'A Couple More Years'. The theatre show 'Ronnie I Hardly Knew Ya' had two runs in Dublin and a very successful Off Broadway run at The Irish Theatre. They collaborated with many artists during these years including Liam Clancy, Finbar Furey, Johnny McAvoy, Jim McCann and Paddy Reilly as The Legends of Irish Folk with Mike as musical director.
Mike is performing with a reunited Stockton's Wing who signed with Universal Records and released a back-catalogue collection in January 2020. The album Stocktons Wing Beautiful Affair A Retrospective reached official number one for sales of Vinyl and CD and reached number 9 in the overall download and streaming charts. A new live album is due out later this year. Mike is currently writing songs and performing with singer Leslie Dowdall (In Tua Nua) and is also creating a new theatre show with Eleanor Shanley 'Remembering Ronnie Drew' which had been scheduled to tour in late 2020.
Mike has always had a love of cooking and when he trained as a chef at Ballymaloe Cookery School with Darina Allen his hobby became a second career. His book Beautiful Affair: A Journey in Music, Food and Friendship is a collection of favourite recipes from home, friends and professional kitchens across the country – from family recipes cooked on country hearths to vegetarian folk-club grub and tour-bus pressure-cooker stews – as well as tales and photographs of the Irish music scene from the 1970s through to today. Beautiful Affair was published by Harper Collins in October 2019 and was shortlisted for the Best Irish Published Book of the Year at the 2019 An Post Irish Books Awards.