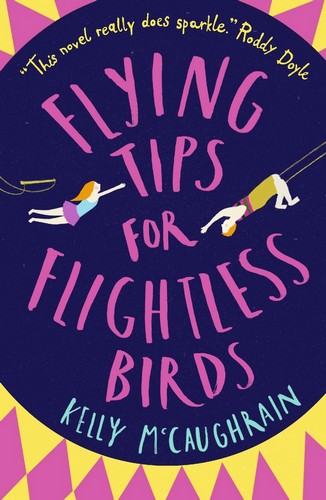 Kelly McCaughrain lives in Belfast. She did a degree in Psychology at Queens University Belfast and then another one in English and Creative Writing. She was a completely closeted writer from the age of six to the age of thirty-five. She was shortlisted for the 2013 Times/Chicken House Children's Fiction Prize. She volunteers with Fighting Words Belfast and is the current Seamus Heaney Children's Writing Fellow for Northern Ireland.
She lives with her husband, Michael and their ancient VW Campervan Gerda. Kelly blogs about her travel adventures at weewideworld.blogspot.co.uk.
Flying Tips For Flightless Birds is her first novel and it was published by Walker Books in 2018.