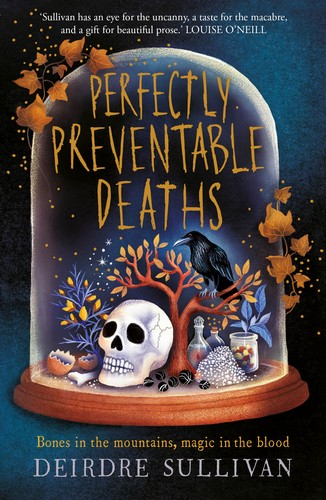 Deirdre Sullivan is a writer from Galway. Her books include Prim Improper, Improper Order and Primperfect, which was the first YA novel ever to be shortlisted for the European Prize for Literature. Her 2016 novel Needlework was awarded a White Raven and the CBI Honour Award for fiction. Tangleweed and Brine, a collection of dark fairy-tale retellings, won an Irish Book Award for Best Young Adult Book of the Year 2017.
Deirdre loves reading, knitting, bodily autonomy and guinea-pigs.
Perfectly Preventable Deaths was published by Hot Key Books in May 2019.