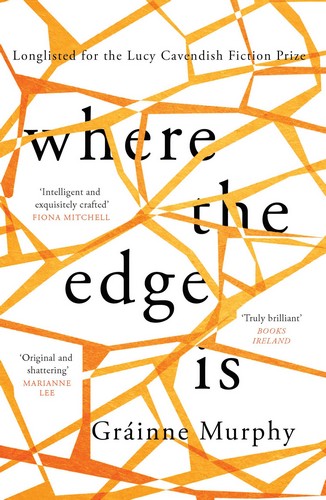 Welcome to Day 7 of our West Cork Literary Festival Advent Calendar. Our author today is Gráinne Murphy.
Gráinne Murphy is a Cork-based writer, reader and coffee-drinker. She writes long and short fiction, and occasionally poetry, when big emotions need to be safely contained. Her novels have been shortlisted for the Caledonia Novel Award 2019 and the Irish Writers' Centre Novel Fair 2019 and longlisted for the Lucy Cavendish Fiction Prize 2018 and Mslexia Novel Award 2017. Her short stories have appeared in the Fish Anthology 2020, RiPPLE Anthology 2017 and Nivalis 2015. Gráinne is chiefly interested in family and identity, in those bittersweet moments where we have to stare life down and choose who we want to be. Her debut novel Where the Edge Is was published by Legend Press in September 2020. The Ghostlights is due in 2021.
Today's video will unlock just after midnight on 7th December 2020.
About Our Literary Advent Calendar 2020
So many incredible books by Irish authors and authors living in Ireland were released this year, without the usual fanfare of festivals and launches. We're delighted to celebrate a small selection of these authors here and we've invited twenty-four writers to submit a short video reading from their new books.
Visit our Advent Calendar here and join us each day from 1st to 24th December to unlock a new reading.
Each day's video will also go live on YouTube, Vimeo and Facebook.