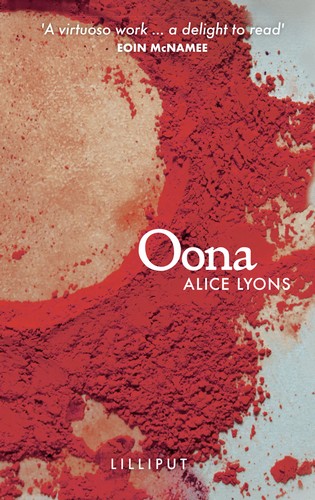 Welcome to Day 17 of our West Cork Literary Festival Advent Calendar. Our author today is Alice Lyons.
Alice Lyons is a writer whose work embraces the visual arts. Author of three books of poetry, she is recipient of the Patrick Kavanagh Award for Poetry and the inaugural Ireland Chair of Poetry Bursary awarded by Nuala Ní Dhomhnaill. Her poetry film, The Polish Language, co-directed with Orla Mc Hardy, was nominated for an Irish Film and Television Award (IFTA, 2010). Originally from the USA, where she was Radcliffe Fellow in Poetry and New Media at Harvard University 2015/16, she has lived in the west of Ireland for over twenty years. She lectures in writing and literature at the Yeats Academy of Arts, Design & Architecture, IT Sligo.
Her debut novel Oona was published by The Lilliput Press in March 2020.
Today's video will unlock just after midnight on 17th December 2020.
About Our Literary Advent Calendar 2020
So many incredible books by Irish authors and authors living in Ireland were released this year, without the usual fanfare of festivals and launches. We're delighted to celebrate a small selection of these authors here and we've invited twenty-four writers to submit a short video reading from their new books.
Visit our Advent Calendar here and join us each day from 1st to 24th December to unlock a new reading.
Each day's video will also go live on YouTube, Vimeo and Facebook.