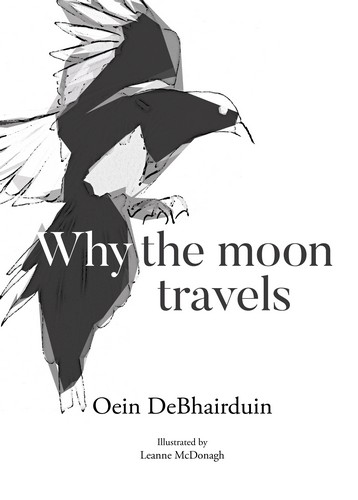 Welcome to Day 14 of our West Cork Literary Festival Advent Calendar. Our author today is Oein DeBhairduin.
Oein DeBhairduin is a creative soul with a passion for poetry, folk herbalism and preserving the beauty of Traveller tales, sayings, retellings and historic exchanges. He is the manager of an education centre and a long-time board member of several Mincéirí community groups, including having had the honour of being vice-chair of the Irish Traveller Movement and a council member of Mincéir Whidden. He seeks to pair community activism with cultural celebration, recalling old tales with fresh modern connections and, most of all, he wishes to rekindle the hearth fires of a shared kinship. Oein's book Why The Moon Travels is illustrated by Leanne McDonagh and was published by Skein Press in September 2020.
Today's video will unlock just after midnight on 14th December 2020.
About Our Literary Advent Calendar 2020
So many incredible books by Irish authors and authors living in Ireland were released this year, without the usual fanfare of festivals and launches. We're delighted to celebrate a small selection of these authors here and we've invited twenty-four writers to submit a short video reading from their new books.
Visit our Advent Calendar here and join us each day from 1st to 24th December to unlock a new reading.
Each day's video will also go live on YouTube, Vimeo and Facebook.