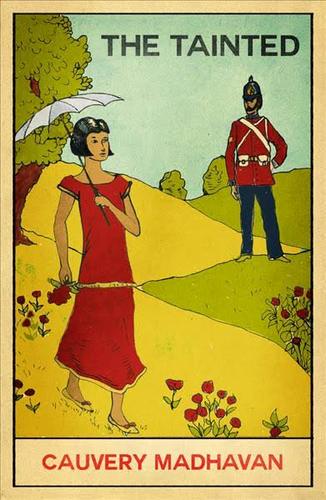 Welcome to Day 13 of our West Cork Literary Festival Advent Calendar. Our author today is Cauvery Madhavan.
Cauvery Madhavan was born in India and moved to Ireland thirty-three years ago. She is the author of three books of fiction – Paddy Indian, The Uncoupling and The Tainted which was picked as one of  An Post's Top Summer Reads 2020. In the same year, it was also awarded the  runner-up prize in SAHR Prize for Military Fiction and listed by The Times, UK, in their list of top 40 Historical Fiction novels. Cauvery has written for the Irish Times, Irish Independent, Evening Herald, the Sunday Tribune, The Phoenix  and Travel Extra. She lives with her husband and three children in County Kildare and is working on her fourth novel. The Tainted was published by HopeRoad in April 2020.
Today's video will unlock just after midnight on 13th December 2020.
About Our Literary Advent Calendar 2020
So many incredible books by Irish authors and authors living in Ireland were released this year, without the usual fanfare of festivals and launches. We're delighted to celebrate a small selection of these authors here and we've invited twenty-four writers to submit a short video reading from their new books.
Visit our Advent Calendar here and join us each day from 1st to 24th December to unlock a new reading.
Each day's video will also go live on YouTube, Vimeo and Facebook.