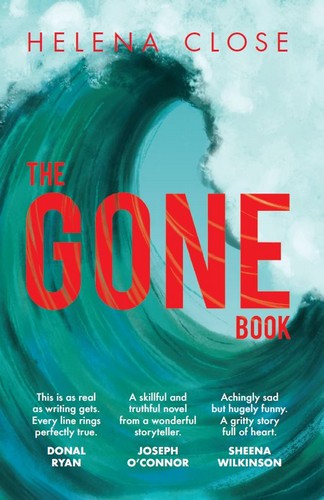 Welcome to Day 10 of our West Cork Literary Festival Advent Calendar. Our author today is Helena Close.
Limerick City native Helena Close has been writing full-time for 20 years. She has written or co-written seven novels, published by Hodder Headline (under the pseudonym Sarah O'Brien), Hachette Ireland and Blackstaff Press. The Gone Book is her first young adult novel. It was published by Little Island in April 2020 and is nominated for the 2021 CILIP Carnegie Medal which is awarded by children's librarians for an outstanding book written in English for children and young people.
Today's video will unlock just after midnight on 10th December 2020.
About Our Literary Advent Calendar 2020
So many incredible books by Irish authors and authors living in Ireland were released this year, without the usual fanfare of festivals and launches. We're delighted to celebrate a small selection of these authors here and we've invited twenty-four writers to submit a short video reading from their new books.
Visit our Advent Calendar here and join us each day from 1st to 24th December to unlock a new reading.
Each day's video will also go live on YouTube, Vimeo and Facebook.