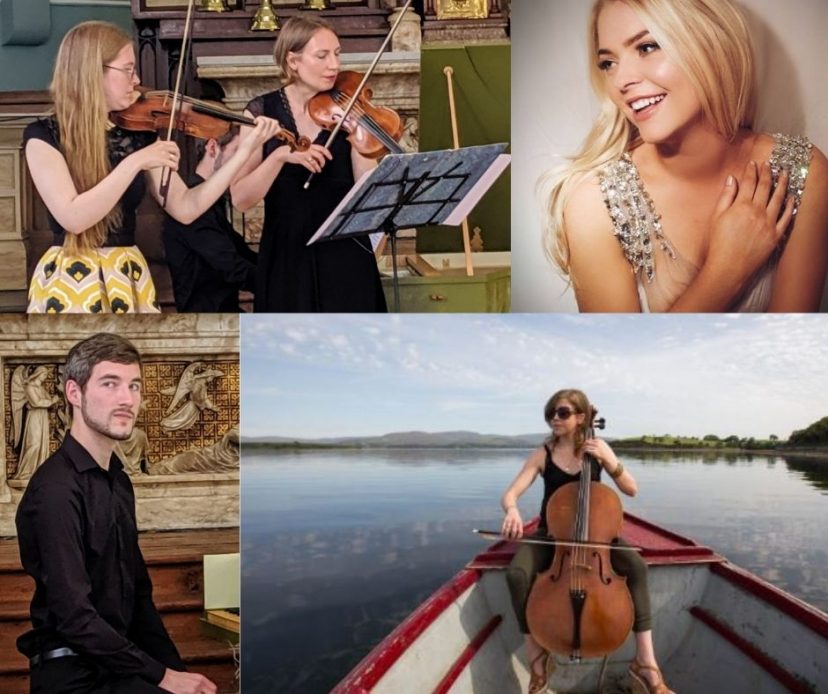 An appropriately named programme for our times, when music must be experienced safely behind the doors of our homes, Behind Closed Doors is a programme devised by Ensemble Dagda telling a story of the women composers, who led flourishing careers in seventeenth century Italy and France. Beginning with the musica secreta of the Ferrarese court, women's compositions were often heard behind closed doors, whether in courts, homes or cloisters and their composers excelled at creating dramatic scenes for chamber music combinations of voice, violins and continuo. This programme features compositions that range from settings in private salons to royal courts, and from harpsichord preludes to operatic extracts, displaying the diversity of music produced by women composers of the era.
How It Works
The Virtual concert will be available to view on-demand through Vimeo, on your computer, smartphone, or tablet until midnight, Thursday 7th January 2021. The information below will help you make sure you're ready to enjoy the performance.
Visit our Concert Series, Vimeo On Demand page here once it's live.
If you don't already have a Vimeo account, you will need to set one up. It's very straightforward – all you need is a username and password to set it up.
To purchase the video you will need a credit card or paypal, just like for any online purchase.
The videos will be available to purchase and view until Thursday 7th January.
The event is available for pre-order on our On Demand page and can also be purchased any time after release. We'll update this page with links as they become available.
After purchase and launch date you can access the performance as many times as you'd like until Thursday 7th January.
---
| Composer | Work |
| --- | --- |
| Francesca Caccini (1587-after 1641) | Sinfonias, Songs of the Damigelle & Siren's Song from La Liberazione di Ruggiero dall'isola d'Alcina |
| Barbara Strozzi (1619-1677) | 'Che si puó fare?' from Arie Op. 8 |
| Élisabeth-Claude Jacquet de la Guerre (1665-1729) | Prélude & Allemande in d minor from Pièces de Clavecin Livre I |
| Élisabeth-Claude Jacquet de la Guerre | Semelé from Cantates Françoises Livre III |
| Maddalena Laura Lombardini-Sirmen (1745-1818) | Duetto per due violini Op. 5 No. 5 in a Major i. Andantino ii. Allegretto |
Online
Online venues vary, see event details for links you need to participate, or we will let you know by email.
Read More