4 days
€350
Looking at ways of being bold, brave and fully expressing the passion within through the music in the current moment - even if it means sacrificing some of the technical structures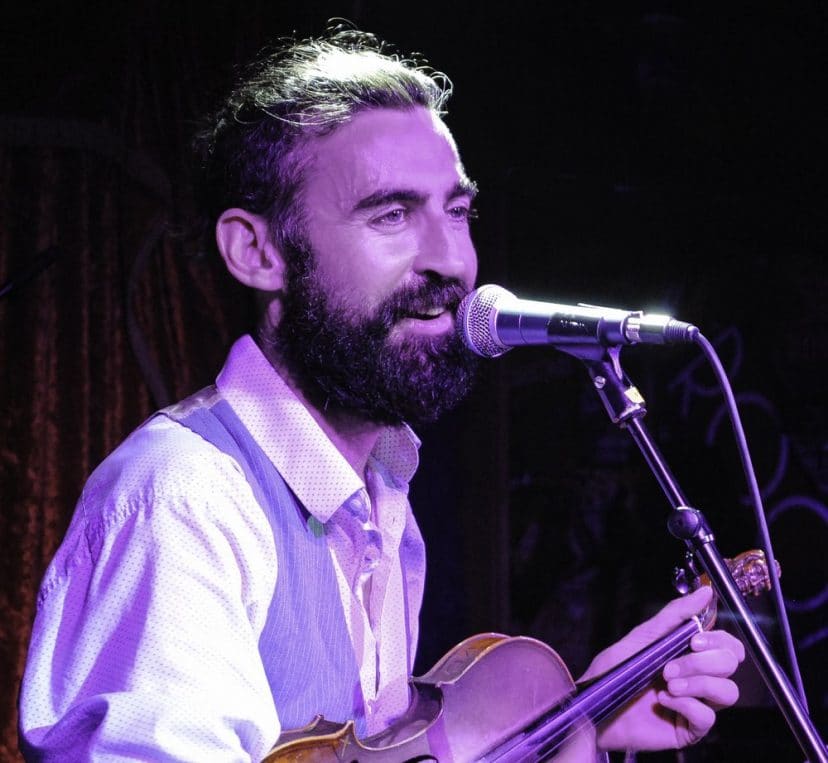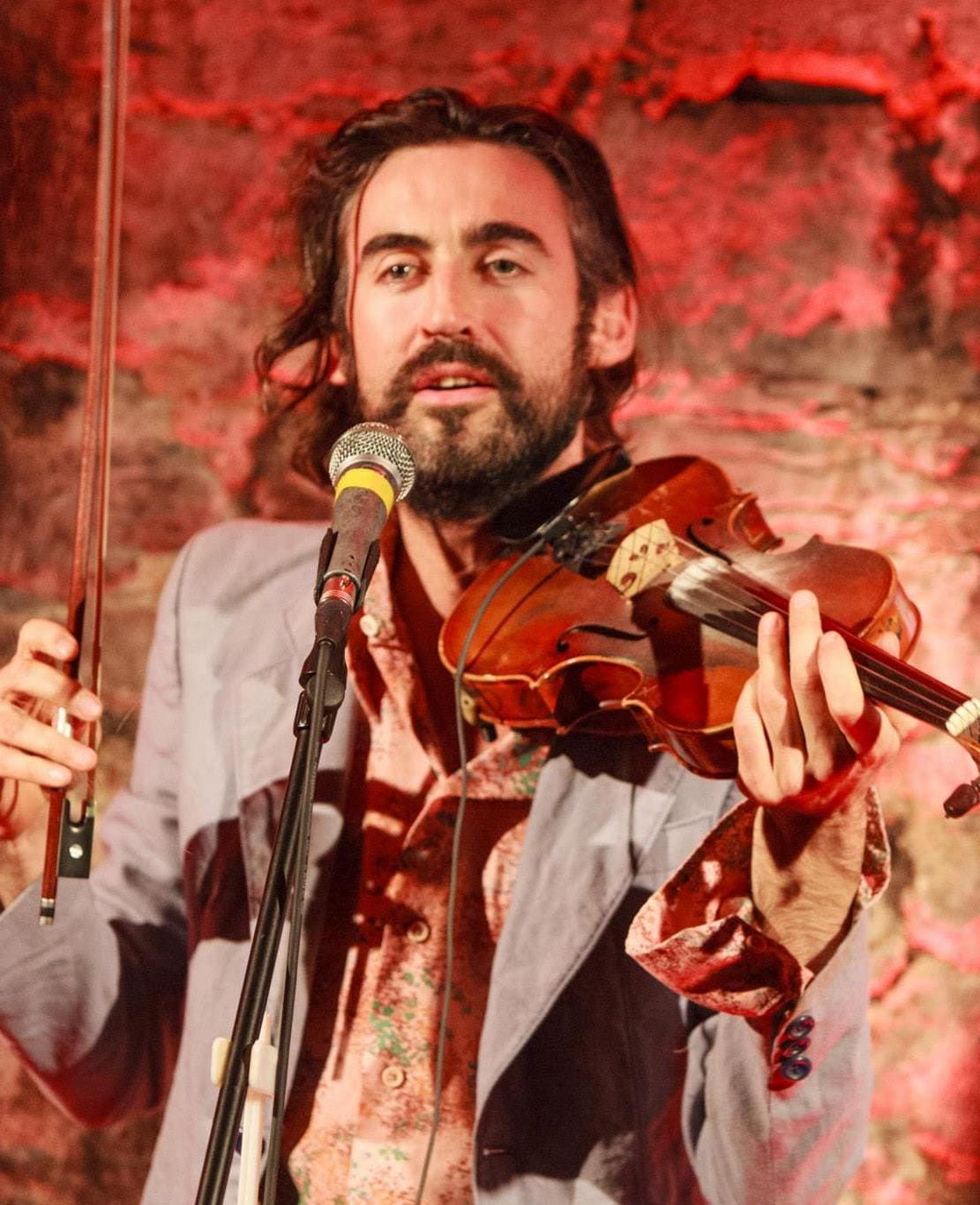 We're very excited to welcome Aindrias de Staic, tutoring our third Springboard Retreat. Aindrias will bring an exciting new perspective to the Retreat with his effervescent personality and background in community music and vibrant gypsy musical style.
The Retreat is aimed at competently skilled fiddlers.
Springboard 2019 will look at ways of being bold, brave and fully expressing the passion within through the music in the current moment – even if it means sacrificing some of the technical structures.
Throughout the weekend we will break out of the ordinary mould of "trad" through exploratory workshops exploring technique, style and expression including:
Heavy chords and what they achieve in Traditional fiddle tunes
Bowing, not bowing & beyond bowing
North South East West. Beyond the regional styles of Ireland to explore Greek tunes, Roma Gypsy, Bluegrass, Indian Ragas, Calypso
Brief study on  Mickey Finn via analogue recordings and the travelling fiddlers of Mayo "the Rainey Brothers"
Inspiration, Expression and Passion in Performance
The Raw Bar – finesse versus rough edge in reference to individual expression
The story of the tune, and the story beneath the tune
Lilting workshop – getting to the crux of the tune, as you feel it yourself "if you can say it, you can play it"
Playing from the different chakras – where does the soul of your music come from?
---
Linden House
With its unique design and spectacular full length gable windows there is nothing to match Linden House available for rent in Ireland. The two wings of the house provide 10...
Read More
Accommodation – 3 night's accommodation in high quality, shared twin-rooms is included at Linden House. Workshops are held in an idyllic, rural and inspirational setting. Attendees will have time allocated to explore the surrounding woodland and coast.

Catering – A feast of local Irish food is also included in the fee. Anne-Marie of Fern Foods will prepare wholesome, nutritious and very tasty food throughout the weekend. Breakfasts, lunches and dinners will be prepared for you, so all you need to do is enjoy your weekend and submerse yourself into the beautiful surrounds of nature and music.

Feedback from workshop participants
"The workshop helped me access realms of musical ability I didn't know existed. It helped me to think in new ways and approach playing differently"
"This whole experience definitely exceeded any expectations I had. The fact that the focus wasn't on getting things "right" but rather seeing the beautiful, wonderful and magical aspects of music and sound again and not being afraid to explore"
"Playing fiddle most of my life, I have now rediscovered a love for the sounds of the instrument and an excitement for the possibilities for musical adventures in the future."
"The food, people and location were beyond what I could have imagined"